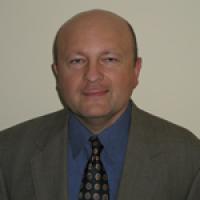 Laszlo Horvath founded online media agency Active Media (www.activemedia.com) in 1996, establishing extensive relationships with leading interactive and consumer brands. The award winning agency created successful online advertising programs, search engine research, marketing and optimization campaigns and online distribution channels for Fortune 100 companies, ecommerce ventures and associations alike. The firm's client list includes leading technology companies, global consumer product brands, government agencies and foundations.
Prior to launching Active Media, Laszlo was tapped as a Strategic Consultant for America Online in 1995. His clients included the Greenhouse of AOL Studios, the AOL Finance Channel and a wide range of interactive brands like the Motley Fool, iVillage and NetNoir. Laszlo placed the first advertising program on AOL's largest content site. 
Laszlo received his MBA from Harvard Business School in 1995. He graduated from the Film Academy of Budapest in 1989, as a film and television director, including a study period at the BBC in London. Laszlo received his Bachelor of Arts degree in literature from the ELTE University of Budapest, Hungary. 
He serves on the board of directors of the American Hungarian Executive Circle and Carnation Consulting (www.carnation.hu), the leading Central-European online development firm. Laszlo is a member of the Harvard Club of New York. Laszlo is a sought after speaker at conferences on online marketing, advertising and Internet strategy, including Fortune Magazine, the CEO Club, the Virginia Economic Development Partnership, and the Better Business Bureau.