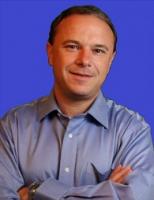 Title: Founder and Chief Executive Officer
Channel or Corporate Support Function: Executive
Areas of Expertise: 
Planning and Execution
Dispute Resolution
Management
Consumer Data Privacy
Contract negotiation and drafting
Corporate governance
Corporate finance
Michael R. Geroe is Founder and CEO of Optincall, Inc., a privately held technology company which helps consumers take the frustration out of making complex and expensive purchases. Previously, he served as Senior Vice President and General Counsel of Adknowledge, Inc., a privately held advertising technology company. Mr. Geroe has also had a private law practice based in Washington, D.C., as a partner in the business transactions group of Williams Mullen and an attorney in the international trade and litigation groups of Dewey Ballantine. Mr. Geroe has counseled companies on commercial transactions, data privacy, financing, and litigation matters. He is admitted to the bars of the District of Columbia, New York, California, Missouri, and the U.S. Supreme Court, among others. Mr. Geroe is a Director of the American-Hungarian Executive Circle. Additionally, he is a member of the International Association of Privacy Professionals (IAPP), the Association of Corporate Counsel and the American Bar Association. He is a former Trustee of the Bar Foundation of the Bar Association of the District of Columbia (BADC), served three terms as Chairman of the Corporate Law Committee of the BADC, was a member of the steering committee of Operation Crackdown, a BADC project fighting drug crime, and has served as a member of the BADC board of directors.   He is also a former Trustee of Jewish Vocational Services of Kansas City. He is fluent in Hungarian.  Mr. Geroe received his juris doctor degree from Columbia University School of Law and graduated summa cum laude from the Georgetown University School of Foreign Service.  He lives in California.