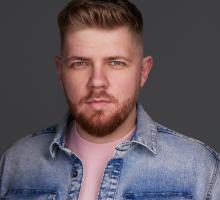 David is a highly driven, well-rounded professional with a love for innovation and a dedication to producing results. He has a diverse background that combines technical expertise and business acumen.
Graduated in Vehicle Engineering from the Budapest University of Technology and Economics. David then went on to pursue his study at Metropolitan University, where I obtained my degree in Commerce and Marketing. His education has given him a solid foundation in both the technical and business elements of a variety of sectors.
In addition to formal education, he has substantial business experience, having started and led a successful startup company. This experience has enabled him to acquire a thorough comprehension of the obstacles faced by entrepreneurs and the procedures required to overcome them. David successfully mass-produced a product in China and established an international clientele, which demonstrates his leadership and commercial development abilities.
Also, He is the owner of a marketing consulting agency that offers branding and data-driven creative solutions to clients in many industries. David and his team are committed to assisting their clients in achieving their marketing objectives by employing new and efficient techniques. Their emphasis on branding and data-driven solutions has enabled us to establish a reputation for delivering outcomes to clients.
His most recent endeavor entails creating a series of products and employing artificial intelligence for use by law enforcement agencies. David is motivated by a desire to have a beneficial impact on society, and he feels that technology may assist in this effort. His mission is to bring new and cutting-edge solutions to law enforcement agencies, helping to make our communities safer and more secure.
In conclusion, he is a committed, results-driven professional with a rare blend of technical and business skills. David is eager to use his passion, experience, and knowledge to new possibilities and is confident in his ability to make a good contribution.