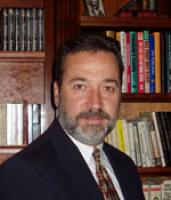 Professional Experience
August 2003 – Present
President, Mortgage Shares, Inc., Alexandria, VA
Created a company based on extensive executive management experience having successfully hired and trained loan consultants and new interns as formidable loan producers. License granted Nov 4th, 2003 by the State Corporation Commission, division of Financial Institutions for the Commonwealth of Virginia. Our goal is to deliver what we promise, specialize in creative financing loan programs and provide financial counseling for clients to make the right choice in a home mortgage.
Feb 2002 – Aug. 2003
Vice President, Business Development, Fortune Mortgage Co., Alexandria, VA 
Responsible for the daily operations and administration of all loan officers, loan consultants and loan processors for the Alexandria Branch. Provide corporate consulting to the president and staff on business opportunities, staff training and web site placement. Originated and maintained the knowledgebase database of the company web site www.borrow123.com. Production Numbers: $38.1M in six months of 2002 and $100.2M in eight months of 2003. Successfully marketed several creative financing / cash-flow home loan programs for investors and self-employed borrowers. Developed an expansion plan and executed same to open up two remote operations in Virginia - currently operational and in positive cash-flow positions.
Oct. 1998 – Feb 2002
Vice President/Br. Mgr., Mortgage Capital Investors, Inc., Springfield, VA.
Responsible for 14 loan officers originating mortgage loans within the Washington, DC metropolitan area. Provide periodic educational training sponsored by correspondent and broker lenders. Maintain file process with in-house support departments and manage feedback information to optimize company standards. Interviewed "live" four to five times a month regarding mortgage news and product/market updates on Washington's WRC 1260AM Business Radio. Maintain a web site presence at www.mtgcap.com. Direct mail efforts and space ads utilized during peak consumer demand periods. Personally specialize in creative financing programs brokered to portfolio lenders.
Sept. 1996 – Oct 1998
Loan Consultant, Granite Mortgage Corporation, Springfield, VA
Responsible for residential home loan originations in Washington, DC, and the surrounding Maryland and Virginia area. Same marketing efforts as described above
are appropriate for this position as well.
April 1990 – Sept 1996
Marketing Consultant, Knowledge Brokers, Inc., Alexandria, VA
Provided consulting services for small to medium publication firms for the development and marketing distribution of educational audio and video materials. Authored business plans, copy writing services, designed product packaging and managed outsourced graphics design efforts for marketing brochures and publication space ads. Represented publisher's product lines to several wholesale buyers in key metropolitan areas. Interviewed several times by national magazine -Publishers Weekly for market analysis and new product information. 
Engineering Background
June 1983 – June 1990
Engineering Supervisor, E-Systems, Inc. Falls Church, VA
Responsible for the design and manufacture of computer power and signal distribution systems as required by contract DOD proposals efforts. Managed eight (8) engineering designers with cost/schedule analysis reporting as required at customer design reviews and at production management schedules. Reported directly to the department director and program manager(s) for program status and engineering feasibility concepts. Provided presentation materials and spoke to several customer audiences regarding engineering design possibilities and key topics concerning program delivery at customer field sites. NSA and TS Clearance designate.
Jan 1976 – May 1983
Electronics Technician GS-9, Naval Air Propulsion Center, Trenton, NJ
Maintained the center's data acquisition systems for controlled test environments while testing aircraft engine flight simulations. Responsible for electronic equipment calibration, maintenance and repair.
Sept 1972 – July 1976
Petty Officer EM3, USS Portland LSD-37, Little Creek, VA
Electricians Mate 2rd Class. Honorably Discharged.
Education
American University Engineering 
Washington, DC - 1984 Management
Mercer College - 1980 A.A.S. Degree Electronics Technology
US NAVY – 1972-73 Class A School Certified Electrical Engineering
Publications
Featured Columnist for "Market Monthly" Magazine (1994 – 1996) focus on Entrepreneurship
Noted Recognitions
Radio Talk Show Host of "The Entrepreneur Showcase" (1995 – 1997) WBZS 730AM Business 
Radio, Washington DC.
Nominated for "Entrepreneur of the Year" Washington, DC (1994)