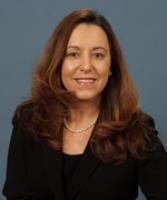 PROFESSIONAL EXPERIENCE
Klara Leon is a Financial Advisor at Merrill Lynch and she has been with the firm since 2004.
Klara was born and raised in Hungary where she received an excellent educational background studying the field of Information Technology. She has 15 years global working experience, worked in several different countries in management and sales such as Hungary , Germany , and Austria . Klara speaks English, Hungarian, German and some Russian.
By working in different environments and cultures she has a very good understanding of peoples' needs and expectations.
Klara moved to the United States in 2000 where she continued her studies in business management and finance. She graduated with an honors degree of Bachelor of Science from Montclair State University .