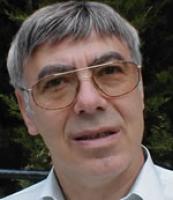 Michael Lantos, patent attorney, graduated as an electronic engineer at the Telecommunication Faculty of the Budapest Technical University in 1967. After obtaining 5 years practice as research engineer, he joined the largest Hungarian intellectual law firm, Danubia Patent & Trademark Attorneys in 1972. He has a degree from economics and he was registered as Hungarian patent attorney in 1976. He has been the elected director and managing partner of the firm since 1989 when Danubia has become a private partnership.
His main practice areas concern patent prosecution and litigation and trademark litigation, and he has acted as trial attorney in several leading cases. Under his leadership Danubia has been voted in each years' survey organized by a British magazine Managing Intellectual Property as the number one patent law firm as well as the number one trademark law firm in Hungary ever since 1996 when the first survey was made.
He has been the president of LES (Licensing Executives Society) of Hungary since 1998, he is the vice president of the Hungarian Trademark Association, member of the Patent Attorneys Examination Board and member of the presidential board of MIE, the Hungarian Association for Industrial Property and Copyright. His memberships include AIPPI, INTA and FICPI as well as the League against Unfair Competition.
He is fluent in English and German.