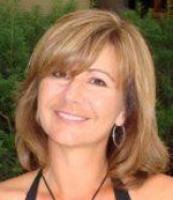 Director PR Lauber Imports
As Director of Public Relations at Lauber Imports, Monika Elling provides top-notch wine marketing & sales to her suppliers. Through commitment, experience, and expertise, Monika builds long-standing relationship with customers and the media on multiple levels.
After graduating from Rutgers University, Monika began her career at a Saatchi & Saatchi subsidiary in New York. This was followed by a period on the publishing side for LEADERS and RACQUET MAGAZINE, where she was Director of Advertising. After a successful stint in advertising and publishing, Monika went on to head up the Hungarian American Chamber of Commerce at the request of the first freely elected Hungarian government in 1992. Her primary role was to facilitate market promotion, trade and investment development with the senior management of leading multi-national corporations. In 1999 as the CEO of Global Advisory Networks Consulting, she continued to work with business and political leaders around the world.
Monika's work as Global Marketing Director of Monarchia Wines began in 2001 as she was tasked with launching the company in the United States. Following a merger in 2004 the company became known as Monarchia Matt International (MMI), and listed brands from the leading wine producing regions of the world. Monika took on the role of Chief Marketing Officer of MMI.
Through the building of these entities, Monika utilized all aspects of international marketing and diplomacy in and around the wine trade. It is these skills, coupled with a passion for fine wines, which she brings to her clients at Lauber Imports.