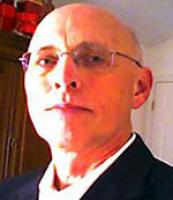 Richard Boden is a seasoned executive with over twenty five years of financial, operational and consulting experience, Mr. Boden has worked as an advisor and consultant to emerging businesses, as well as serving as the interim CFO for a number of high-tech, retail and services, government contractor and biotech companies. In the past few years, he has served as interim CFO and advisor to:
ICRC, Inc. – A $100M Management and Technology Services company focused on the government and commercial sectors.

Coverstories, LLC – A firm with an exclusive licensing arrangement with Wenner Media to print and market Rolling Stone Magazine covers as posters and art prints.

Irvine Contemporary Art – A nationally recognized contemporary art gallery who is also developing an Art Investment Fund.
Mr. Boden has a long and successful career of advising companies on operational, financial and organizational strategies, mergers and acquisitions, business processes and procedures, and funding strategies via venture capital, private equity, investment banks and financial institutions. He has worked with The Corporate Registry, Alex Pallet, LLC, Doyon Government Services, Inc., Communication Works, LLC, Safe Care Systems, LLC, Titan Corporation, Kforce, Inc., M5 Associates, Inc., YellowBrix, Inc., Xert Communications Corporation, Ecoustix, Inc., I-TRAX, Inc., Hagler-Bailly, Inc., Sungei Way Holdings, Bhd., Cendera Technologies, Inc., Maxam Industries, Inc., Virginia Railway Express, AES Communications Group (an AES Energy company), OCR, Inc., Uquator, Inc., LogicTree, Sullivan and Company, Sylvest Management, General Physics Corp., Inc., Herner and Company, DynCorp IE & T Group, INNOLOG, Telepad Corporation and Selfware.
Mr. Boden has served as CFO for two government contractors, Vail Research & Technology, Inc. and Strategic Insights, Inc., as well as a retail supply and gallery operation, Alexander's Limited. He has been both a consultant and senior financial analyst for Booz Allen & Hamilton. Mr. Boden began his career as the CFO for Stanford Energy Corporation (a Zapata Corporation spin-off).
Mr. Boden also served in the US Navy, working in top secret and personnel related projects. He was honorably discharged.
Industries: High-tech, retail and services, biotech, telecom, energy and natural resources, transportation, manufacturing, financial institutions and government
Functions: Finance and accounting, operations, corporate strategy, fund raising, business building, M&A and deal support
Education: Mr. Boden has an MBA from Xavier University and a BS from Indiana University of Pennsylvania.