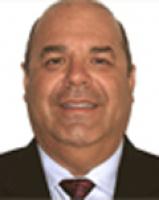 Defense Solutions
Director, European Operations
PROFESSIONAL EXPERIENCE
Mr. Antal went to Defense Solutions upon his return from two-year tour in Iraq. There, he worked for L-3/Vertex Aerospace in direct support of the US Army Materiel Command's (AMC) Army Field Support Battalion. His duties encompassed administrative, logistical, and technical support for the Tactical Wheeled Vehicle Support Center (TWVSC), a military maintenance and up-armor facility, in which L-3/Vertex was awarded the 2005 In-Theatre Contractor/Military Collaboration of the Year Award at the Annual North American Defense Logistics Conference in Washington, DC. Further, he was responsible for training, maintenance, organization, supply, and scheduling along with implementing Lean Six and Quality Inspections on a variety of military vehicles, including but not limited to: HMWVV, HET, HEMITT, PLS, LM & FMTV, ASV and other tactical vehicles.
Before working for L-3, Mr. Antal worked for KBR/Halliburton, also in Iraq. Here he oversaw and performed maintenance and up-armor including civilian heavy wheeled and military combat vehicles. He was also responsible for shop organization, maintenance, supply, and documentation as well as QA/QC.
Mr. Antal has 25 plus years experience as an entrepreneur. He has a company specializing in working with racecar teams in GT and vintage racing series. He was involved in all aspects of racing, preparation, transport, set-up, crew management responsibilities, testing, and team consultations
He has also operated a successful business with a staff that specialized in import/export internationally, sales, service, fleet maintenance, and parts of luxury European vehicles. He specialized in Defense and State Department subcontracts for shipping to and from various international ports, tracking, importation, customs, inland transportation, modification, and testing of vehicles for US specifications. He worked with the Department of Transportation and Environmental Protection Agency with their Compliance Divisions and the Service Enforcement Division of the US Customs Service.
Born and raised in Hungary , Mr. Antal is fluent in English, Hungarian, and German.