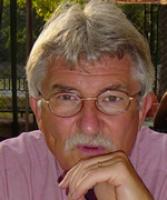 Dr. Gábor Prónay, consultant in telecommunications is one of the owners and the executive director of Pro-COMpass Ltd. established in 1990.
As professor of the Faculty of Electrical Engineering at the Technical University of Budapest
he contributed to educate thousands of telecommunications and informatics professionals between 1970-1984. In excess to his educational work he took part in scientific research (domestic and international publications of results) also in many industrial development projects (bringing about several licenses for Hungarian telecommunications and electronics companies).
Between 1984-1989 he was executive director of the Scientific Association for Infocommunications (HTE), a learned society of professionals, in 1990 elected secretary general of the Hungarian Chamber of Commerce.
Within the framework of his consultant work started in 1991, his main activity was strategic business consultancy for large Hungarian enterprises. Most significant milestones of his career as project manager were the new inter-bank giro system launched in 18 November 1994 supervised by the Hungarian National Bank, the 3*8 Hungarian Forint account number, the development of the communication network of the Hungarian public administration (assigned by the Ministry of Interior), and the elaboration of the telecommunication system development plan for the Hungarian electrical power industry. As a trainer and coach he leads management courses (project management, target account management, competitive bidding) for professionals of the banking, insurance, state administration and telecommunications service provision sectors.
He is member of the HTE (Hungarian Infocommunicatiions Society), the IEEE, PMI, honorary associate professor of the Faculty of Electrical Engineering at the Technical University of Budapest, chairman of the Telecommunications and Informatics Project Managers' section of HTE, and chairman of the organizing committee of several professional conferences (including the yearly Hungarian PM Forum).
It is with deep sadness that we inform you of the passing of Dr. Gabor Pronay in August 2023.