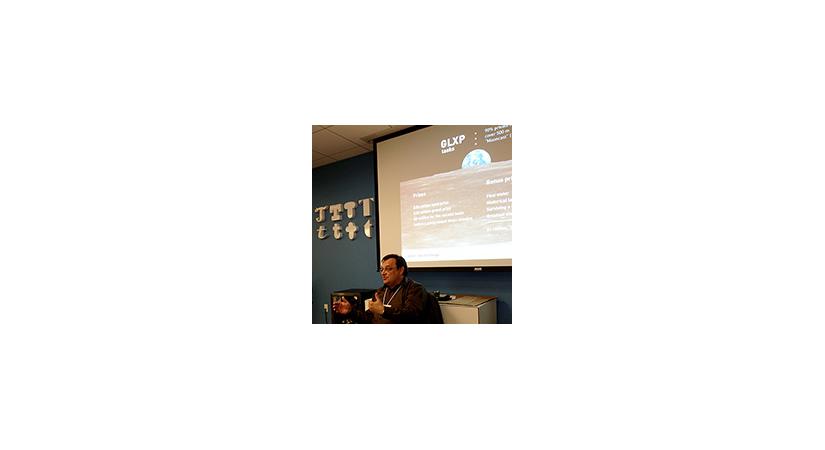 Submitted by
Tue, 04/09/2013 - 15:03
|
The Hungarian Puli Space initiative, an official contestant of the Google Lunar X PRIZE (GLXP), started to build its presence in the US. Tibor Pacher, Founder and CEO of Puli Space Technologies Ltd, introduced the most exciting race of our days, and Team Puli's participation therein to California folks. 

Tibor gave a presentations at the Spring Networking Lunch of The Hungarian American Chamber of Commerce in the US in Redwood City, at Twitter in San Francisco, and discussed extensively with  Laszlo,  Puli's plans to be part of the bright future of space industry. 

Bundling Hungarian talents and their innovation capabilities Puli will be at the forefront of the Moon 2.0 race and the utilization of the Moon's and space resources. 

For more info go to http://www.pulispace.com/ and follow the Puli on Google+ , Twitter , Facebook and YouTube .